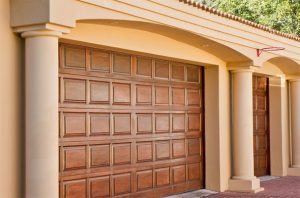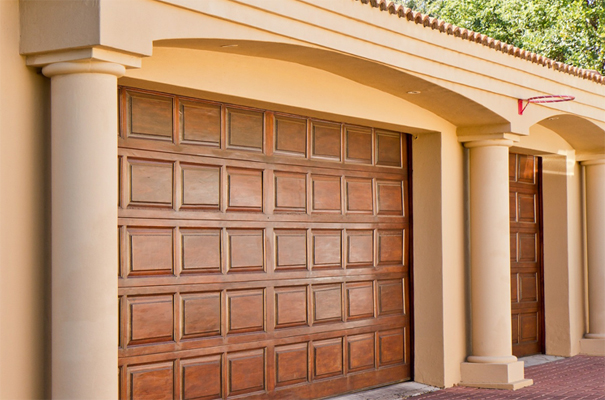 Garage Door Installation Cost
Garage door prices fluctuate depending on several factors including size, material and style. The cost will increase if you choose a custom-made door and decrease if you take a stock model. To install a new garage door, you can expect to pay from less than $1000 for a basic steel door, to more than $10,000 for a custom wood door. These prices include installation and materials. Most homeowners invest an average of $2000 on a new door.
The average cost to install a new garage door is affected by the size, with the exact number of feet varying according to the home structure. A 9-foot-wide garage door is considered an average single, the full measurements usually being 9×7 ft. Single doors may also come in 8×7 ft, 8×8 ft, 9×8 ft, 10×7 ft, 10×8 ft and 12×8 ft. The first digit represents the width of the door and the second number represents the height. The average size of a double garage door is 16×8 ft. A single basic garage door cost can vary between $500-$700 and a basic double garage door may be between $900-$1200. The cost of labor can be from $250-$450 per unit depending on the amount or work required upon door installation, understanding that not all garages are built the same.
Automatic Door Costs
To make a manual door automatic, the price can vary from $200 to $700. An automatic garage door opener will need to be installed, priced between $120 to $220. The decision on which type of opener will also need to be considered based on the space and structure of the garage door setup, e.g. an overhead opener or a side mount opener.
Single Vs Double
In the case of a 2 car garage door, the question of whether to go for a single or double door is one of the factors that influences the price. It will usually be more affordable to choose one double door rather than two single ones as the price difference between a single and a double is minimal (depending on the number of custom features). Two single doors will each require their own garage door opener whilst one will be sufficient for a double door.
Garage Door Materials
Garage door prices and installation will also vary depending on the material of the door. There's a wide variety of materials for you to consider based on your taste and budget.
Steel
is the most commonly used material for garage doors. Steel doors are strong and provide excellent durability. Their cost will depend on the number of layers and door size.
Composite
is made up of a combination of materials such as vinyl or aluminum with steel which can be laminated with a composite resin in order to resemble wood. This is a more affordable but less durable option making it a less popular choice among homeowners.
Fiberglass
is a lightweight material that is less likely to dent. However, it can crack easily if hit and is less commonly used.
Wood
garage doors are sought after by many homeowners due to their appealing appearance. The wood can be stained or painted to match your home. There's also an option of a steel door with a wood or wood composite overlay layer, which may be chosen to minimize maintenance whilst still providing the visual effect. Wood doors are built especially to your design and preferences making it a unique, unparalleled option. The cost will vary depending on your choices and will usually be on the higher end of the scale price wise. A wood door is perfect for you if you wish to stand out for the best quality and most original design.
Glass
doors are a popular aesthetic choice for a contemporary, modern look. Usually framed in aluminum, they are rust and corrosion resistant, offer several different glass thicknesses and styles, and are less noisy than other doors.
Garage Door Styles
Other influencing factors for the garage door cost are the garage door style which may include overhead, roll-up and swing-up and other stylistic choices such as sectional overhead or swing-out. Simultaneously there are different designs to choose from including paneled, carriage and French doors. The most popular garage door style is the overhead sectional door.
Insulation
The cost of the garage door is also determined by thickness and insulation. Full insulated doors have two layers of steel with a thick layer of polystyrene insulation between them. The most cost-effective solution for insulation, that may be placed on steel doors, is a layer of polystyrene insulation with vinyl backing. This option is usually considered to be a semi-insulated door and will offer minimal insulation suitable for garage usage. Full insulated doors do tend to be more durable. They help maintain a regular temperature, keep your home more energy efficient and operate more quietly.
Glass
Adding glass to your door can upgrade the appearance of your door and allow daylight to enter your garage. Popular and common glass additions can be usually seen at the top section of the garage door but may be added to any part to suit your preferences. This includes inserting it vertically, meaning each section will have a glass rectangle at the side, giving the door a more modern look. For a glass section, you have the option for short or long glass rectangles. You can also specifically choose your insert design for added style and choose between clear, dark-tinted or obscured glass.