Garage Door Installation and Repair North Carolina
American Pro Garage Doors provides garage door repair and installation services to North Carolina
Our local office offers garage door services near you:
108 woodwinds industrial ct
Cary, NC 27511
American Pro Garage Doors provides garage door repair and installation services in various areas of North Carolina:
Get Free Estimate
Garage Doors Service In North Carolina
We understand the importance of highly trained, reliable technicians ensuring that you get the service you need. We take care of all your garage door needs - installation, repair, adjustment or replacement to guarantee your satisfaction.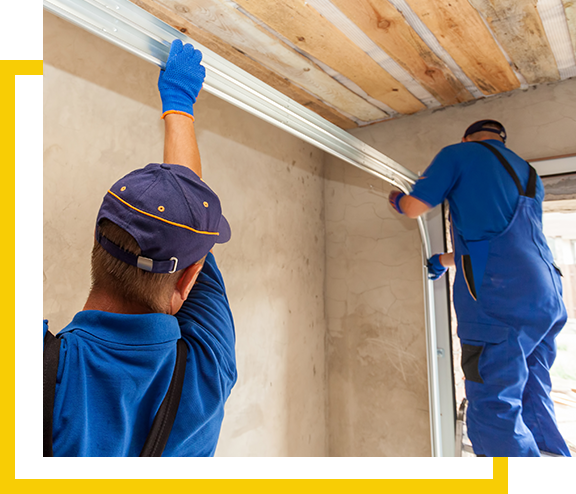 About us
American Pro Garage Doors wants to change the way people are getting service for their garage door. We aim to find the perfect solution for customers who expect nothing but the best.

Our team members offer help and advice to make sure that you get the most professional service available at the best price. Trust us and enjoy the excellence of our work.
Read more
What our clients say
Our clients in
North Carolina
have given us an average rating of
5/5 stars
for excellent service based on
44 reviews
During the holiday season, we had the pleasure of hosting Mr. Onrii Ogunkile at our residence, and the experience was truly exceptional! His expertise and dedication were evident as he took the time to thoroughly explain the necessary steps to rectify issues with our garage. Notably, his professionalism, punctuality, and courteous demeanor left a lasting impression. Without a doubt, we wholeheartedly endorse Onrii and wouldn't hesitate to recommend his services. Previously, we engaged a different company, but moving forward, our exclusive choice will be American Pro Garage Door. Our heartfelt gratitude for a job well done!
I just want to say that Onrii was fantastic! A gentleman and very good at his job. Thank you for amazing service and craftsmanship!
The Truckenmiller Family
I had Onrii from your Durham, NC office install a new garage door opener today. At first, it was to be a belt replacement but there is no belt to fit due to the machine's age. Onrii was so professional and sincere in attempting to keep the cost under control. He did have to do more work on the spring and replace the track wheels. Although I spent more $ than planned, I got superb service from this fine technician. It was a pleasure doing business with your very responsive and first-rate company!
Everything was super easy and smooth! Fair pricing as well. Gili and Joe are top notch!
Joe did a good job and was very professional. Thank you
We had an emergency with our garage & other companies couldn't come so late... They came the same day within an hour. Gil was awesome & he also helped me program my car to the opener as well. He didn't take long at all and was extremely nice.! Great experience overall
Last week my garage door abruptly broke. I called American Pro Garage Doors, they came over right away! They gave me a very affordable estimate and quickly and efficiently fixed my garage door. I am so thankful I came across this honest, trustworthy and professional business. I will definitely recommend to my friends and neighbors.
I booked an installation through the box store where I purchased my opener, and was fortunate to have this company assigned. Joe was on time and very friendly. He let me know what other work was needed, and was able to complete the work during the same visit. I highly recommend American Pro Garage Doors.
APGD did a great job. I always get several quotes and they were competitive with the others, But had a higher level of attention to detail, and included important elements of the job that some others don't. That combined with their reputation made me choose them, and was not disappointed..... Leeor was very available and communicative from the office whenever needed. Would certainly use them again and recommend.
Quickly responded to request as a competitive rate. Joe replaced a panel that was dented during install no charge. Thanks!
Great job Gili. Thanks for the work.
The service we received was exceptional. They arrived 2 hours after I called on a weekday evening. They evaluated the situation and had our door repaired quickly. I would highly recommend them!
American Pro Garage Doors was very responsive to my emails, even on Sunday and late at night. Joe came out and listened to what I wanted and even had a new opener on his truck. Joe worked quickly and everything was working great in no time! I'd recommend them to anyone.
Joe Came at the scheduled time of the appointment but before starting the job, educated my husband and I on garage door openers. The job was completed in a timely manner and very professional done.... My family and I are pleased with American Pro Garage Doors from booking with Leo to the Technician's Joe work.
My experience with American Pro Garage went well. I was in need of immediate service as my garage door would not open. I was pleasantly surprised to get an appointment scheduled on the next day following my initial call. The installer's picture was sent to me along with the appointment time. The installer, Joe arrived and begin to replace a broken spring and frayed cables. Throughout the job, Joe provided progress updates, once completed, I was well informed to the project details...I give the service an A rating. Thank you!
Awesome job done by Joe Osborne! We are very very pleased with our American Pro Garage Doors. I would highly recommend.
The installer was very nice and professional and explained everything in great detail. He made sure I knew how the system works and also explained other little tidbits of information that ware important for me to know about the garage door system. Great service! Thanks!
I had a garage door opener problem and they had somebody out in 15 minutes. Joe was very cool and very helpful. He explained exactly what was wrong and got it fixed quickly. Highly recommended!
I enjoyed doing business with them. Excellent service at a great price!
Leeor and his team were wonderful from quote to install to service after the sale. We had a bit of an unusual garage set up (large 18' door, required a high lift kit) as we converted a library back into a two-garage. I am highly satisfied customer and would recommend American Pro Garage Doors to anyone in the Chapel Hill area. Thank you…for taking care of me and my family!
Installation of a garage door opener. Service professional Reginald communicated exactly when he would arrive, he worked very efficiently and was very knowledgeable about the brand opener that I purchased. I am very pleased with the service he provided.
American Pro supplied and installed 6 garage doors for us here at Shaw University - the experience was great; the staff installed the doors with easy and cleaned up after the job was completed. Leeor kept me informed throughout the project and followed up a week after the completion to ensure I was satisfied. Great job American Pro.
American Pro Garage did a wonderful job on my garage. The technician was very detailed at the same time very understanding of what your needs are and concerned about pricing. Next time my garage goes down I'm calling American Pro Garage Doors.
This is our second time using American Pro Garage Doors. The first time was to replace a broken spring and now to replace a garage door opener that was damaged during a lightning strike. Each time the customer service has been excellent and the installation was perfect!! We'll definitely use them again!
The gentleman that arrived to repair our garage door was very professional. This was the first time I've ever had a garage door repair and he was very knowledgeable and helpful in advising what he was going to do. I am very happy with his work and professionalism and will definitely call Joe for any future garage issues!
From the moment I made the call to American Pro Garage Doors I knew I was dealing with professional company...From Leo in the front office to Gili who serviced my door, they were very polite and did exactly what they promised... I would highly recommend them for any garage door needs you might have...
Professional, on time, installed properly, best prices in town, highly recommend!!!
The person was super knowledgeable and professional! He was prompt and I received a text when he would arrive. Made recommendations for maintenance etc. Glad I found this company.
American Pro Garage Doors answered my phone call the first time, and immediately provided a couple of repair options based on the issue I explained over the phone. I got very rough estimates, though the visit did cost a bit more based on the type of spring I chose. I had someone at my house within an hour and he completed the job within an hour - he was polite and professional. Definitely suggest using their services!
Glad we still have companies that believe in good customer service and solid work. Joe was a professional installer and came back to caulk!
My garage door opener started to beep when I would push the button to open the door. Checked that the laser beam was not blocked, checked the circuit breaker, when I flipped the circuit breaker it started to beep also. Called American Pro and was very pleased with the service I received. Initial conversation to set appt. was very good and technician was right on time. Joe, the technician, tested the unit thoroughly and tried to reprogram it. The unit was having problems and since it was 18 yrs old I chose to replace the garage door opener as I also wanted a keyless entry box installed. Joe went over each item and its cost, clearly explained what he was doing and I was very pleased with his work, his polite demeanor and recommended to him to a friend as soon as he left. i am a very pleased customer.
The technician was very helpful to my client in obtaining information about the true condition of the garage doors. The estimate was provided about 25 hours after our visit. Thank you, Gili!
This company impressed me so much! I have never had another company do work to my home that was this friendly and professional with such low rates! The technician, Gili, was on time and honest after other companies trued to sell me what I didn't need. He even threw in extras at no charge!! I'm telling everyone about this company!
I am completely impressed by the professionalism, service and integrity of American Pro Garage. I contacted several garage companies and none came close to the product knowledge and flexibility as I experienced with this company. I would highly recommend American Pro Garage to anyone looking to repair or replace their garage door.
Leo helped me solve 2 problems with the operation of my existing garage door system and clicker - over the phone! His integrity, experience and respect to his customers have made me a loyal supporter for life. He and his team have my highest recommendation.
My garage door failed to raise or lower. I called APGD late Monday evening. They dispatched Gili to make my repair. Not only did he repair the failure but also corrected what a previous company did. I highly recommend them for your future repairs.
If you need service for your garage door, this is most definitely the company to call. Joe arrived on time and was both professional and knowledgeable and their prices are reasonable. The issue I was having was quickly resolved. Joe explained how important it was to have the garage door serviced in the future. I just spoke Neil and am on their schedule for my next service. Thank you American Pro Garage!
Joe was awesome! Very professional and honest. I called on Sunday and they were here the next day! Reasonable prices. Highly recommend.
Great service, showed up on time. Kept me informed didn't over charge.
American Pro provided excellent service on my garage door repair. The technician was prompt, knowledgable, thorough and professional. I would definitely recommend them to anyone and would not hesitate to call on them again.
Garage door spring broke on Thursday night after 6pm; called American Pro and they answered on the first ring. Service was promised at 10:00 the next morning and Joe was right on time. He had the problem fixed in less than 2 hours. He was very professional and polite. I highly recommend them.
Very easy to schedule an appointment. Technician was on time and the service was very good.
24/7 Service

We are here for you when you need us

100% Satisfaction

If you are not happy, we are not happy

Best Price

Best quality, best service, best value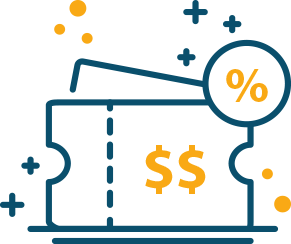 FREE Service for any Opener Installation
Get a FREE service for your garage door for any opener installation you choose!
Our service include: adjustment, safety tune up and lube. For safe and optimal door operation.
$99 Ultra Quiet Nylon Rollers + Service
Replace your old rollers to an ultra quiet nylon rollers and get a free garage door service!
Our service include: adjustment, safety tune up and lube. For maximum noise reduction and optimal door operation.
Call us!